AFTER MOSES AND THE ISRAELITES LEFT EGYPT, THE BIBLE RECORDS THEY MIRACULOUSLY CROSSED A MIGHTY SEA AND TRAVELED ON TO MOUNT SINAI WHERE THEY RECEIVED REVELATION FROM GOD. MANY BELIEVE THESE EVENTS CHANGED THE HISTORY OF THE WORLD. BUT, AFTER DECADES OF SEARCHING ARCHAEOLOGISTS HAVE FOUND NO TRACE OF THIS STORY. IF THE ISRAELITES REALLY DID JOURNEY OUT OF EGYPT TO A HOLY MOUNTAIN, COULD THERE STILL EXIST A PATTERN OF EVIDENCE JUST WAITING TO BE FOUND?
Will you help us reveal this Bible-affirming evidence? As you know, producing and promoting a high quality series is expensive. It will take your help to get this evidence out. If you would like to help, I encourage you to give to our GoFundMe campaign.
Timothy Mahoney
Director – Patterns of Evidence: The Exodus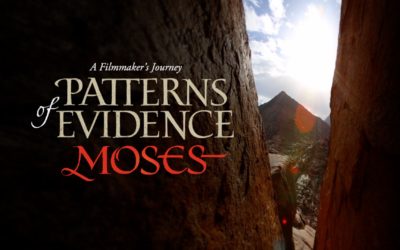 The new series "Patterns of Evidence: Moses", is looking more closely at the life of Moses and the journey of the Exodus out of Egypt. The first episode starts by asking, "Could Moses have written the first books of the Bible?" Because if he didn't, it calls into question the details found in the Exodus account of the route of the Israelites, including campsites.
read more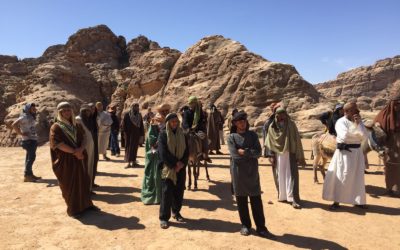 As you might have guessed, many scholars don't believe that Moses existed or that he could have written the early books of the Bible. But in this new series we will introduce you to scholars who have found evidence that Moses could have known history's earliest alphabet, which he used to write the Torah. Other parts of the story that are challenged by skeptics include the claim that no evidence for huge numbers of Israelites wandering in the desert or staying at Mount Sinai has ever been found.
read more