Could this be the Standing Stone of Joshua?: The David Rohl Lectures – Part 3
Part 3 of our video series highlighting segments of "The David Rohl Lectures" focusses on the Conquest step of the biblical story. The lack of evidence for a conquest or even activity at major cities mentioned in the Bible, was a key factor in the development of skepticism in mainstream academia regarding this era of biblical history.  Here, once again, David Rohl points to evidence matching the Bible's account but unrecognized by most scholars because it lies in a period earlier than expected.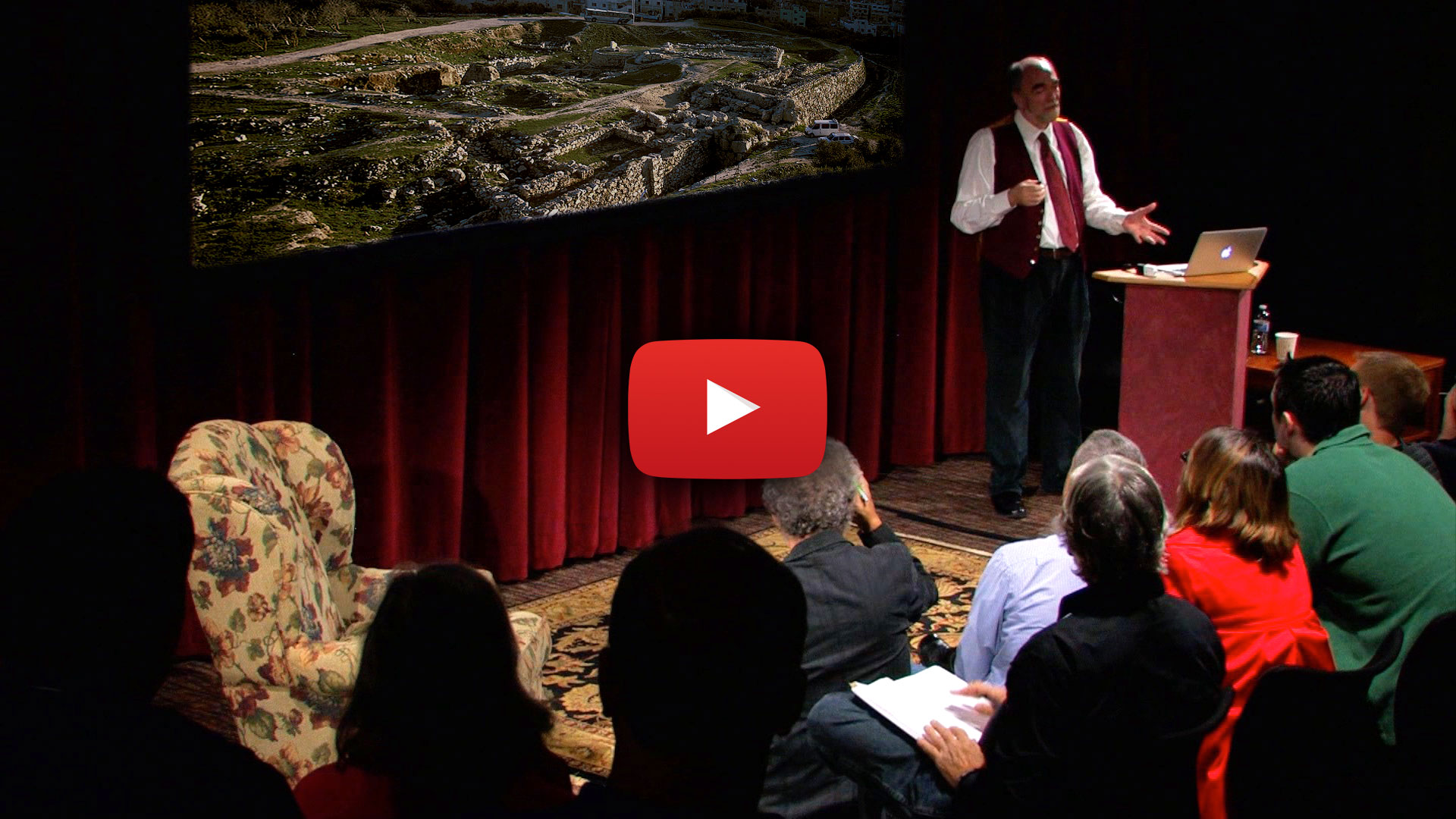 After seeing this evidence presented by David Rohl, many people of faith have been surprised to learn that he is an agnostic. The fact that he is not approaching this topic from a religious standpoint but rather from a historian's perspective gives him an air of unbiased credibility in the eyes of the broader public.  However, there have been attacks against David Rohl's credentials as a scholar by some of those who are opposed to his revolutionary research. These attacks are unfounded and we felt that it would be beneficial to list some of his accomplishments.
David Rohl has degrees from University College London in Egyptology, Ancient History, Levantine Archaeology, and Mycenaean and Minoan Archaeology. His professors were some of the top experts in their fields. David, at the age of 13, was the youngest person to become a member of the Egypt Exploration Society back in 1964, having been nominated by Professor Herbert Fairman of Liverpool University. He first went to Egypt at the tender age of nine and has returned more than 100 times. He has also traveled widely over the entire Middle East, including nine expeditions into Kurdistan, Luristan, and elsewhere in Mesopotamia and Western Iran in search of evidence for the early Genesis stories. There are few scholars who know the landscape of the ancient world better than David Rohl.
David was awarded the prestigious W. F. Masom postgraduate history scholarship by the University of London. He excavated the famous site of Kadesh-on-the-Orontes in Syria with the Institute of Archaeology, London. He was a tutor in the Department of History at UCL. He was Field Director of the Eastern Desert Survey in Egypt and Editor of the Eastern Desert Survey Report. He spent 12 years as Director of the Institute for the Study of Interdisciplinary Sciences, and Editor (for 10 years) of the Journal of the Ancient Chronology Forum.
In addition, David became Archaeology Correspondent for one of the UK's leading newspapers, presented three internationally acclaimed documentary series for Discovery Channel (USA) and Channel Four (UK) based on his work, appeared in numerous documentaries for the BBC, has written six major books on the ancient world (three of which were best-sellers), and was Honorary President of Sussex Egyptology Society (in the company of Professor Kent Weeks and Professor Barry Kemp).
David Rohl is a scholar of the first order with a full list of academic credentials and who is an expert in ancient world chronology – as anyone who has debated him or carefully studied his works can attest to.
Learn more about David Rohl's new book Exodus – Myth or History? A companion to the film "Patterns of Evidence: The Exodus".
The David Rohl Lecture Series
Many people who watch Patterns of Evidence: The Exodus come away wanting to know more about David Rohl and his ideas. In this video series we look deeper into David's proposals which he presents in "The David Rohl Lectures."